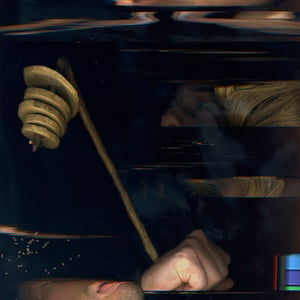 $

12.99
Limited Run of 500, 12" Pressing at 45 RPM.
Includes Vinyl-Only Extended Version of "Monkey Say, Monkey Do" and Bonus Dub Version of "Fallin".
A1) Monkey Say, Monkey Do (Extended)
B1) Fallin (Down)
B2) Fallin (Dub)
Performed by Brian Lebarton (Voice, Synthesizer) and Lucky Paul (Drums, Live Electronics).
Produced by Stomach Club and Ken Barrientos.
Recorded Live and Mixed at The Breath by Ken Barrientos.
Guitar Overdub on "Monkey Say, Monkey Do" by Amir Yaghmai.
Mastered by Pole at Scape Mastering (Berlin, DE).
Artwork by Brian Lebarton. Design and Layout by Ken Barrientos.
BRTH1115 - 2016 The Breath